CARS AND COMMERCIALS
Our exhibitors bring a wide variety of vehicles from many different eras.Cars are brought from around the area and represent the efforts of their owners in their restoration and continued upkeep and running. Our Commercial Vehicles section usually includes a variety of transport solutions from HGVs to Military Vehicles.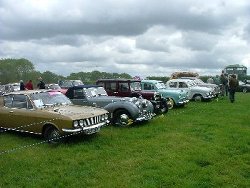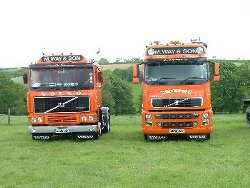 CRAFT AND MODELS
Our Craft Tent houses both Craft exhibits and Models from around the area. We have displays from collectors of a variety of memorabilia, and a display of working models from North Devon Model Club. Some of the displays are too big for the tent and can be seen dotted around the show ground. Watch out for working models in the other section areas.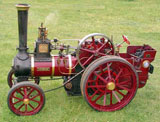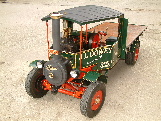 MOTORCYCLES
This section always attracts a large entry, with machines from the past century that have given their owners past and present many enjoyable hours of open air 2 wheeled freedom on the roads, and many an hour spent lovingly restoring their pride and joy to the condition they display them in today.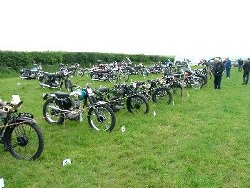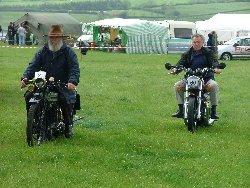 STATIONARY ENGINES
The display of stationary engines is perhaps the most varied at our rallies. With engines restored to their originalcondition, some being used for their original purpose, and some put to other purposes. On a dark day you can be sure to find a light bulb or 2 flickering on the end of a generator, whilst the splashing of water is another favourite to be seen.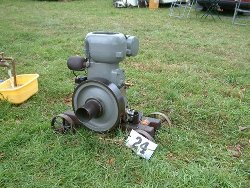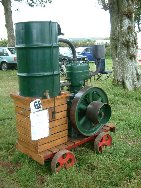 STEAM AND WORKING SECTION
Our rally usually attracts a small but impressive selection of working steam engines - Traction Engines, Road Rollers, and sometimes Showman's Engines can be seen puffing round the field. We also include a working area where demonstrations of the uses these vintage vehicles were put to take place. Steam powered log cutting and threshing are some of the more common sights, along with less mechanised trades such as wood turning. Well worth a look to see these impressive vehicles in action.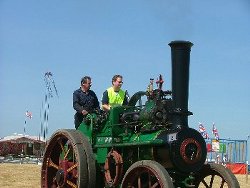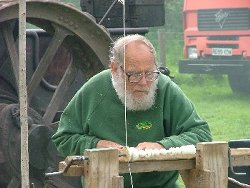 TRACTORS
Where would we be with out Tractors. Being a rural community, the Tractor has influenced the lives of the region over the years, playing an important role in the economic development of the region. Our display pulls in a huge variety of examples, some in better condition than others, but all trusty workhorses from the past. The single cylinder Field Marshalls are a regular entry, and with Nuffield's, Fordsons, Fergusson, Internationals, Massey Fergusson and many more on display, there is something for everyone to enjoy. Don't miss our fun and antics in the ring with our Slow Tractor Racing! - coming last does count sometimes!