South Molton Vintage Rally Club is all about people and their common interest in Vintage vehicles and machinery.
Our prime event every year is South Molton Vintage Rally, held on the first weekend in June. Held over 2 days at Coombesland Cross near South Molton, North Devon. Our rally field, the use of which we are endebited to Mr T J Blake and Messers Nicholls, enjoys spectacular views across Exmoor. A full programme of vehicle displays, local attractions and special events, including the annual Club Challenge, as well as lively entertainment in the refreshment tent on the Friday and Saturday evenings, ensure a fun and varied experience for all.
Map of Combesland Cross near South Molton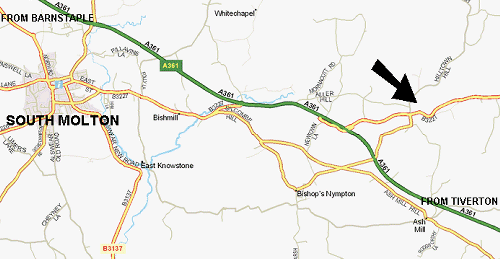 Our club is managed by our committee:
Chairman Paul Dayman
Secretary Pam Hoskins
Treasurer Linda Regan

For details of our other events, visit our events page, and if you want to find out more, please complete the form on the CONTACT US page.